Had to rename that "New Album" folder AGAIN!
So that's us into a new decade - the 2010s were a crazy decade for me.  It's now been 10 years since I released "Hello World" and another time I've renamed a folder on my computer from "New Album 20-whenever" to the next year - an annual occurrence.  It's at "New Album 2020" now, so hopefully I'll get some movement on it. 
But it's 2019 I'm thinking about just now.  A crazy year which began, as usual, with some Celtic Connections gigs.  It's scary to think that it's now been almost 8 years since I got the first call to work on the Disney Pixar movie "Brave" (well, November 2011) and I began the year by revisiting the score.  Two of my favourite's at the same time - Patrick Doyle at Celtic Connections!  It was as scary as it was exciting to play the soundtrack in full along to the live picture in the Glasgow Royal Concert Hall.  It was great to see some family in the audience whom otherwise wouldn't go to a traditional music gig and also quite cool to see the star of the movie Kelly MacDonald with her family.  Patrick Doyle was the composer of the great score and a special event for his 65th Birthday was also part of Celtic Connections.  I've been thinking for a long time that his music should be part of the festival.  He was commissioned to write a new piece - "Scottish Overture" which was premiered in the City Halls.  It was for Orchestra and folk band and was a joy to play with the same team that did Brave the week before.  Pipes used were Highland Pipes, Border Pipes and modified Highland Pipes with an A chanter taped for a C Major Scale.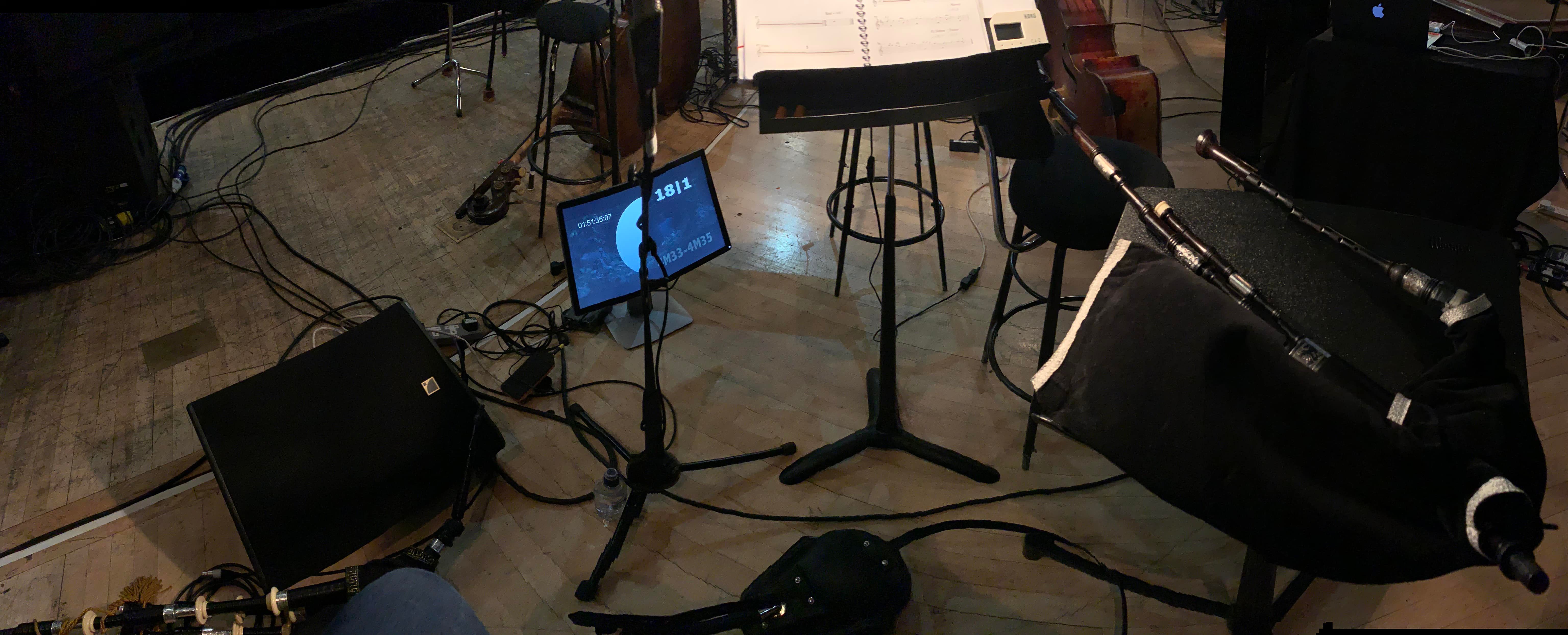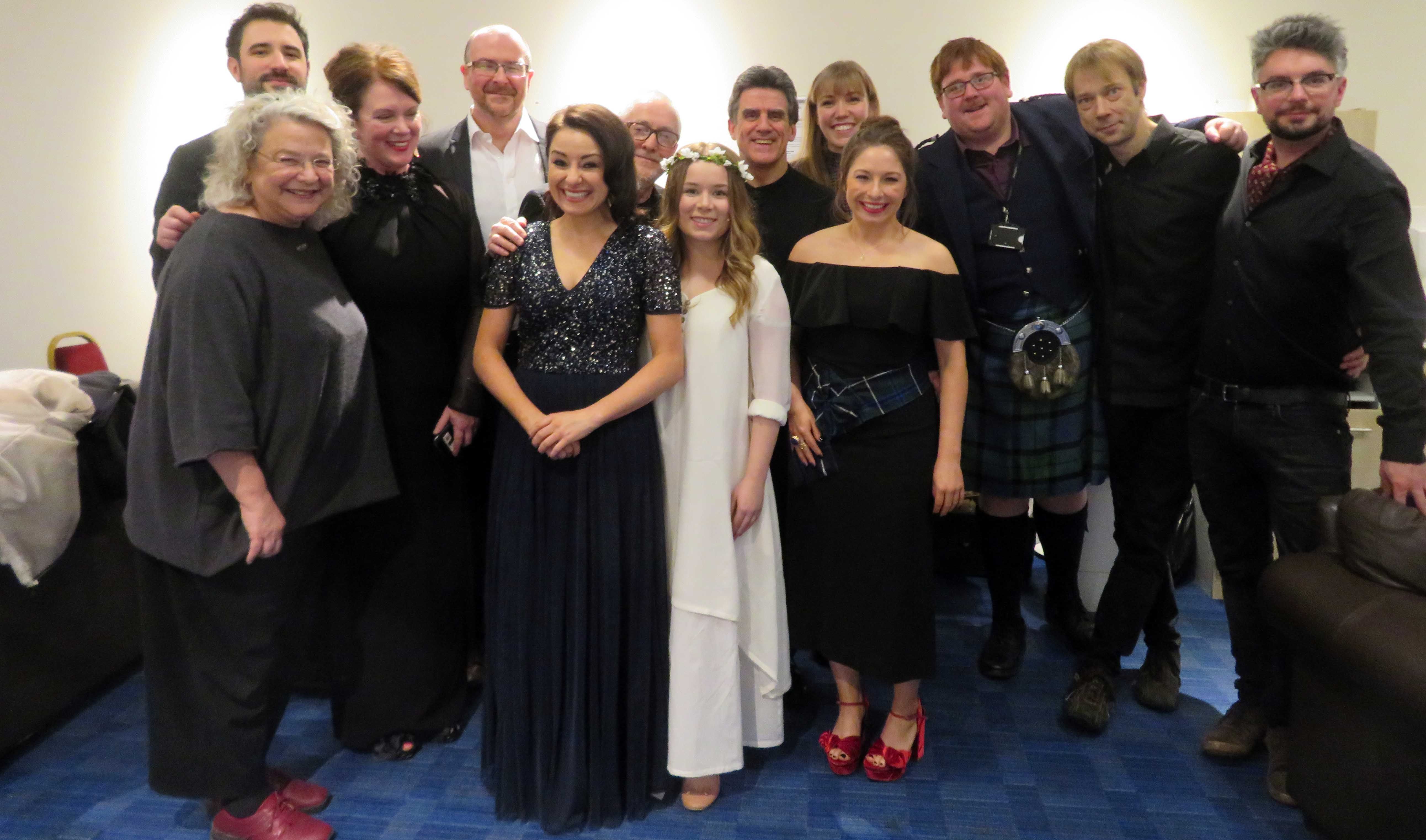 Into February and I'm still thinking about animations - this time How to Train Your Dragon: The Hidden World by John Powell.  It was Patrick Doyle who recommended me for working on the Dragon movies.  We recorded the third, and last, in the trilogy back in October so it's finally time to watch it.  The pipes were used slightly differently in this one, but still amazing to get to play some of the themes that have been there since the very first movie at the start of the decade.  It's not hard to find some Celtic roots in some of my favourite movie composers and John Powell is no exception with his granny coming from the Outer Hebrides and being no stranger to a Strathspey on the Violin.  You can hear the pipes in the video below on a number of occasions including Hiccup and Astrid's wedding. 
Throughout the early Spring things were busy with the Red Hot Chilli Pipers' new album.  I was back to suggest some ideas and do some bits of piping which was shared between the goup's pipers.  It was a new team full of their own great energy ideas and I was so happy to be part of it.  Another highlight was helping out at the recording of the huge pipe band we had on "Highland Cathedral" of "Next Generation Chillis" and it's great to think that the band was part of what got them into piping.  That's something I hoped the band would do since it began. 
The Summer was full of teaching weeks and music festivals.  Particular highlights must include the Jim Dowling Piping Festival in County Mayo where I was made to feel most welcome being a pipe playing third wheel in the trio of Ross Couper and Tom Oakes.  We had so much fun we're doing a couple of festivals next year.  In July I was back with my old pals the Tannahill Weavers for a festival in Belgium then back to Glasgow for Piping Live where I was busy with the group therapy band that is Tryst - 10 pipers trying out new ideas on the pipes.  Our Piping Live gig was to focus on new arrangements of tunes by selected favourite composers.  It was a long blow and a lot of focus but it went well and we're looking forward to doing the piping Concert at Celtic Connections along with Boghall and Bathgate Caledonia Pipe Band.  The week ended with Don Bradford's part in the Park Bar - and guess who's back with me - it's Ross and Tom!  Don always wants an informal session, so we've no idea what's happening most of the time but it seemed to work very well!  That same evening it was a change of scenery and off to the Royal Concert Hall with Tryst to join Dougie MacLean for "Dougie MacLean and Piping Friends".  This was Dougie celebrating his links with piping.  There's some great piping on his albums from Gordon Duncan and Graham Mulholland and it was my privilege to perform a part which Gordon Duncan came up with.  You can hear it below, but please do check out Dougie's original version of "Stolen".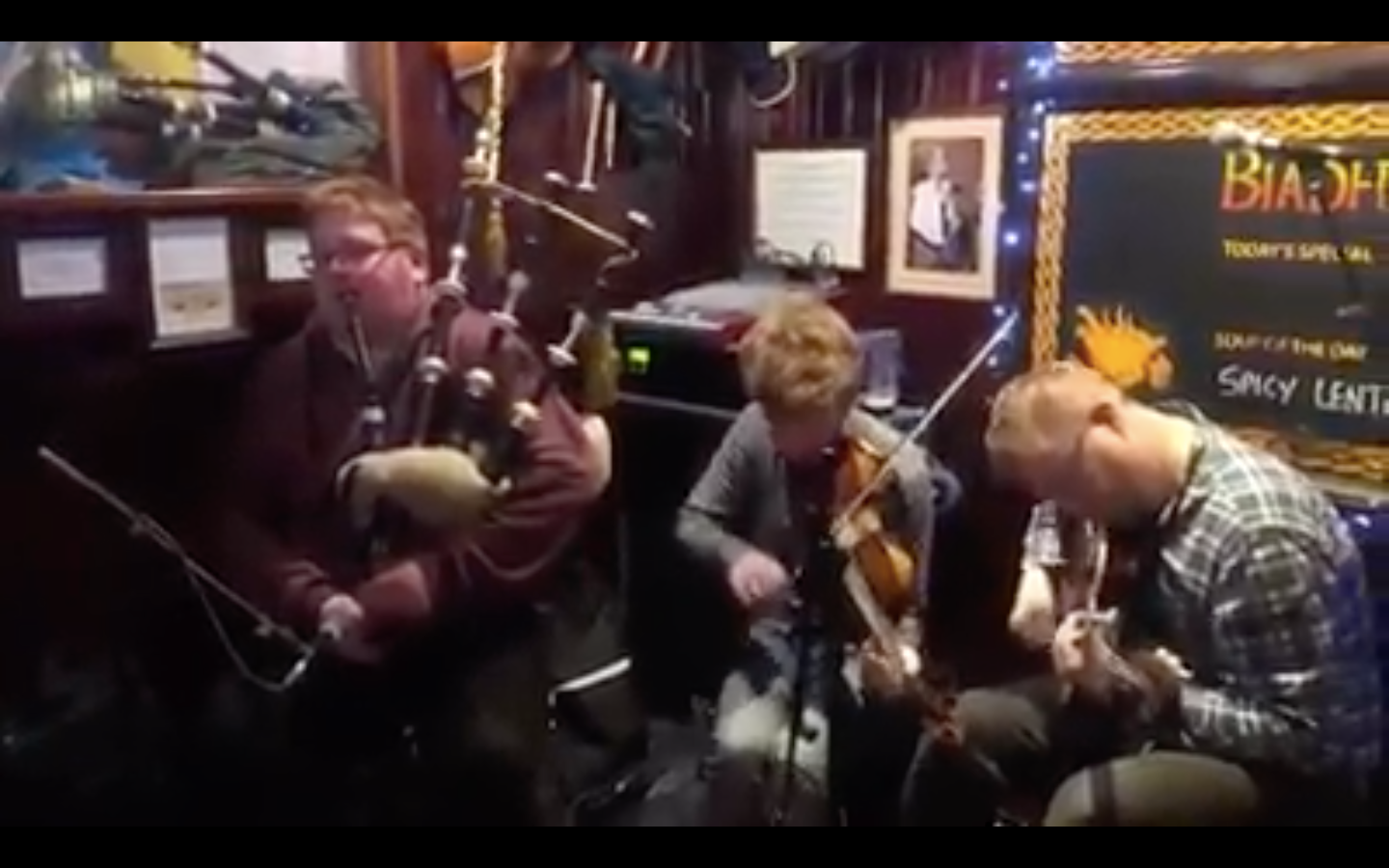 Of course, Piping Live is the lead up to the World Championship where I got to fulfil a dream of mine and get chatty on BBC Radio Scotland about the competition!  It was to be kept light, with the more analytical stuff coming from the judges the week after.  Then it was off to my local Mull of Kintyre Music Festival and the usual weekend of great sessions and concerts followed by the inevitable downer that always happens the Monday after.  But wait, this year is different, the phone goes and it's composer Maurizio Malagnini wishing to talk to me about using pipes in the Christmas Special of Call the Midwife - cool!  That's perked me up.  The scores come through and work begins on making them work.  "Oh look, he's put the theme tune on the pipe part!  Fans are going to either love or hate that!…" is what I'm thinking. 
Having just done some session work for a programme dealing with birth - the beginning of life, I'm surprised to be asked to do a session for a programme dealing with the other end of life - in the same week!  Legendary Scottish comedy "Still Game"!!  I was asked to arrange the theme tune and work with the cast to record some pipe music for part of the story.  Usually the cast and score are very separate so I rarely get to meet anyone from the shows I work on, this was different and very much was invited in to watch rehearsals, discuss options with Ford Kiernan and Greg Hemphil and the main main, MD Tom Urie.  Still Game was on my bucket list since 2001 but since the series ended this year, I thought I had missed the boat but nope - here it is!  It's done on border pipes due to the chromatic nature of the tune. 
October saw me off up North - not to my usual North of Plockton, but the edge of the Arctic Circle with Mary Ann Kennedy for the Arctic Celtic Festival.  Then in November the Ceremonial piping was strong with 3 days of playing for the Cycling World Championships in Glasgow prize givings followed by a Remembrance Day opening for Sarah Brightman's Royal Albert Hall performance.  I must say a big thanks for Colin Brown of Ingles Buchan and Mark from Hector Russel, Buchanan Street for the great new kilt I am now showing off with my very own custom tartan!    
Then, in November, off on a plane with some pipers to Armagh and Tryst performing at the William Kennedy Piping Festival.  Then back with my friends at the Derby Concert Orchestra to perform "An Orkney Wedding with Sunrise" - a favourite piece of mine, even though I got locked out and could get in as I heard my entry approach.  I had to bang on the door of the Cathedral with my pipes and in my kilt, much to the amusement of a very helpful man from the street and then Hen Party.  An Edinburgh club gig with electronic dance band Sketch and finally, an album launch for button box player Norman MacKay for an album I recorded this beautiful piece on a while back.  A final special thing was getting nominated in the MG Alba Scots Trad Music Awards as Session Musician of the Year.
And that brings us to now. 
Thanks for reading and thanks for all your support in the 2010s, I'm already fired up for 2020!  Here's a time-lapse from Dougall HQ1 - it's not very good!