I've never intended to make these posts an annual thing but that seems to be the way of it! It's a nice way to reflect back on the year though.  Having said that it's also quite scary to realise some stuff that I thought happened years ago was actually this year and vice versa!  The timeline in a musicians mind is very wibbly-wobbly timey-wimey. 

The year began with a busy Celtic Connections Festival - no least with the new band Tryst - a collection of 10 of Scotland's like minded composers/pipers/multi-instrumentalists.  We held our first show in the Royal Concert Hall's New Auditorium and it was a great success.  Each piper composed a piece of music imagining a new Ceol Mor (Big Music) for the pipes.  You can hear about the pieces in the video below and look forward to an album next year!
We got some great reviews including this one from the Herald: The composers' themes ranged from the plight of ­refugees to Highland land-rights campaigns; the excesses of consumerism to the importance of home, while the resulting five-minute ­pieces capitalised fully and thrillingly on contemporary developments in bagpipe technique and repertoire, complemented in several cases by artfully deployed electronic beats and samples... the arrangements were as varied as the compositions themselves, while all sharing in the central, utterly compelling majesty of massed, masterfully deployed Highland pipes, at once viscerally primal and stunningly sophisticated."
Celtic Connections finished off, for me, judging the BBC Radio Scotland Young Traditional Musician of the Year.  A competition I've attempted 4 times! 3 of which making it to the final, the first being a learning curve disaster!  It's a life and career changing opportunity which I'd recommend to anyone - even just the focus of a programme is a great exercise.  The winner was Charlie Stewart, on fiddle, who I've since had the pleasure of having a few tunes with at various Ceilidhs.  In February I was still in awe of young talent by taking my - now almost annual - trip to the School of Excellence in Traditional Music in Plockton.  My main job there is to help the pupils with Sibelius, they seemed interested!  Once that was done, I got a chance to listen to their group work sets and was chuffed to have received a CD in the post from them just before Christmas - it's another belter!
I've had a busy year writing and that continued with a chance to create an idea I've had in my head for a while thanks to the help of Distil.  A piece about the Weird, unexplained, apocolypitic-esque sounds in the sky that have been heard all round the World for centuries.  I intended to use pipes for it but, due to a finger injury, had to leave it in the hands of McFalls' Chamber - loved hearing them play my tune.
Speaking of the thrill of other people interpreting your tune - Chris Gray did an amazing arrangement of my tune "Lament for Small Isles Bay", was really happy to hear it on Soundcloud!  Chris is a Piper, Pianist & Whistle Player from Lockerbie, Scotland. Currently studying at the Royal Conservatoire of Scotland in Glasgow and I love his interpretation of this tune which I deliberately left a lot of up to the imagination of the player.
March saw me back with the hardest working band in trad music for this first time this year - the Tannahill Weavers.  A tour of England is the regular routine at this time of year.  Then things got quite surreal and I was off to Finland with Mary Ann Kennedy for the Liet International - a songwriting competition for minority languages.  Mary Ann's song is particularly poignant, a song for Maggie MacDonald - family member, bandmate and friend.  Maggie was a force and I can't describe her without using a cliche like life and soul - but she was... she even got me on the bridge of CalMac ferry during one of our tours. Hear the song for yourself on Mary Anns recently released album - "An Dan". Here's a photos of the performance from the night.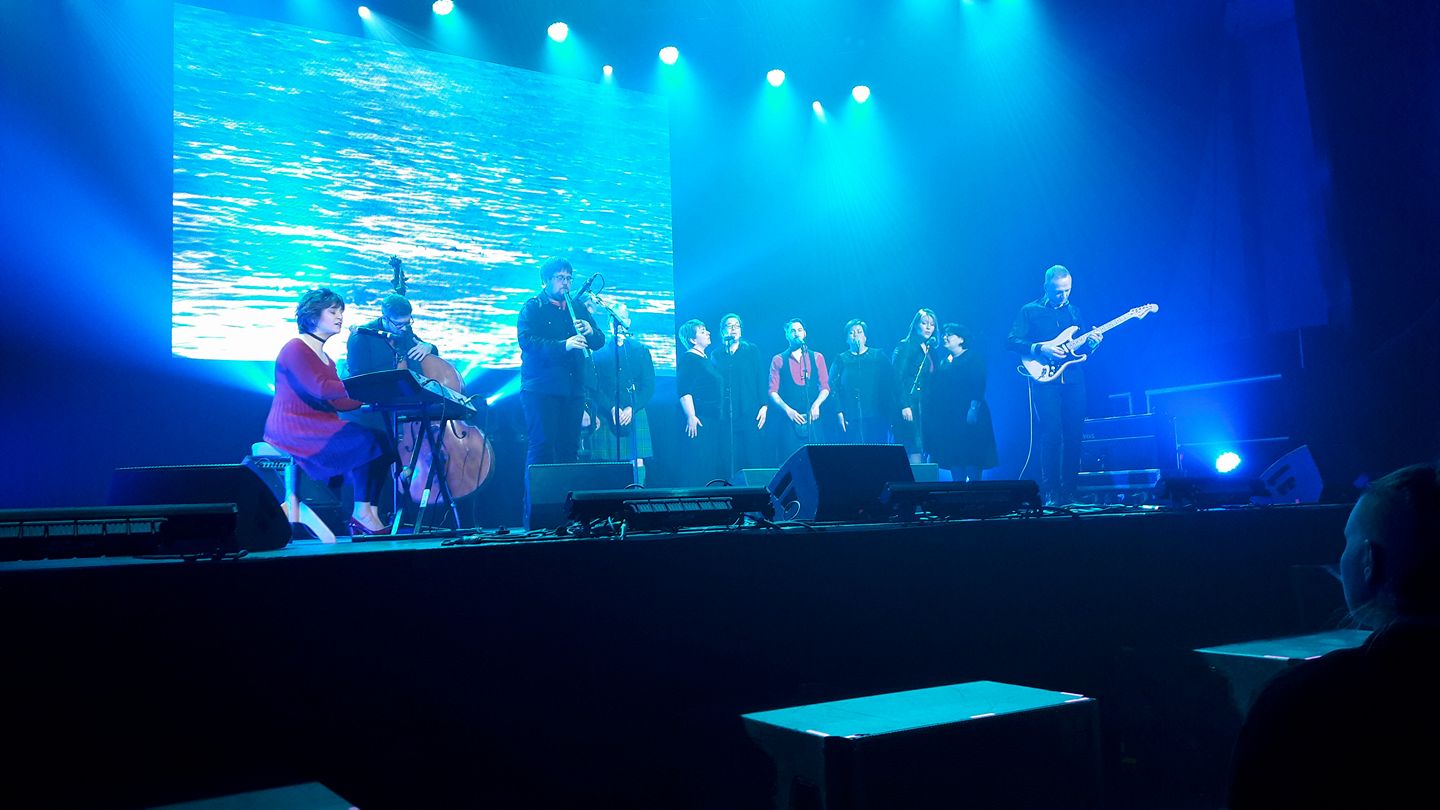 Into May and we're off the the US with the Tannahill Weavers.  Another busy tour.  Looking at the Photos app on my phone it shows I've taken photos in every contiguous (word of the day!) State in the US.  There were very many highlights on that tour, particularly for me seeing the Seattle area.  Here's a few photos!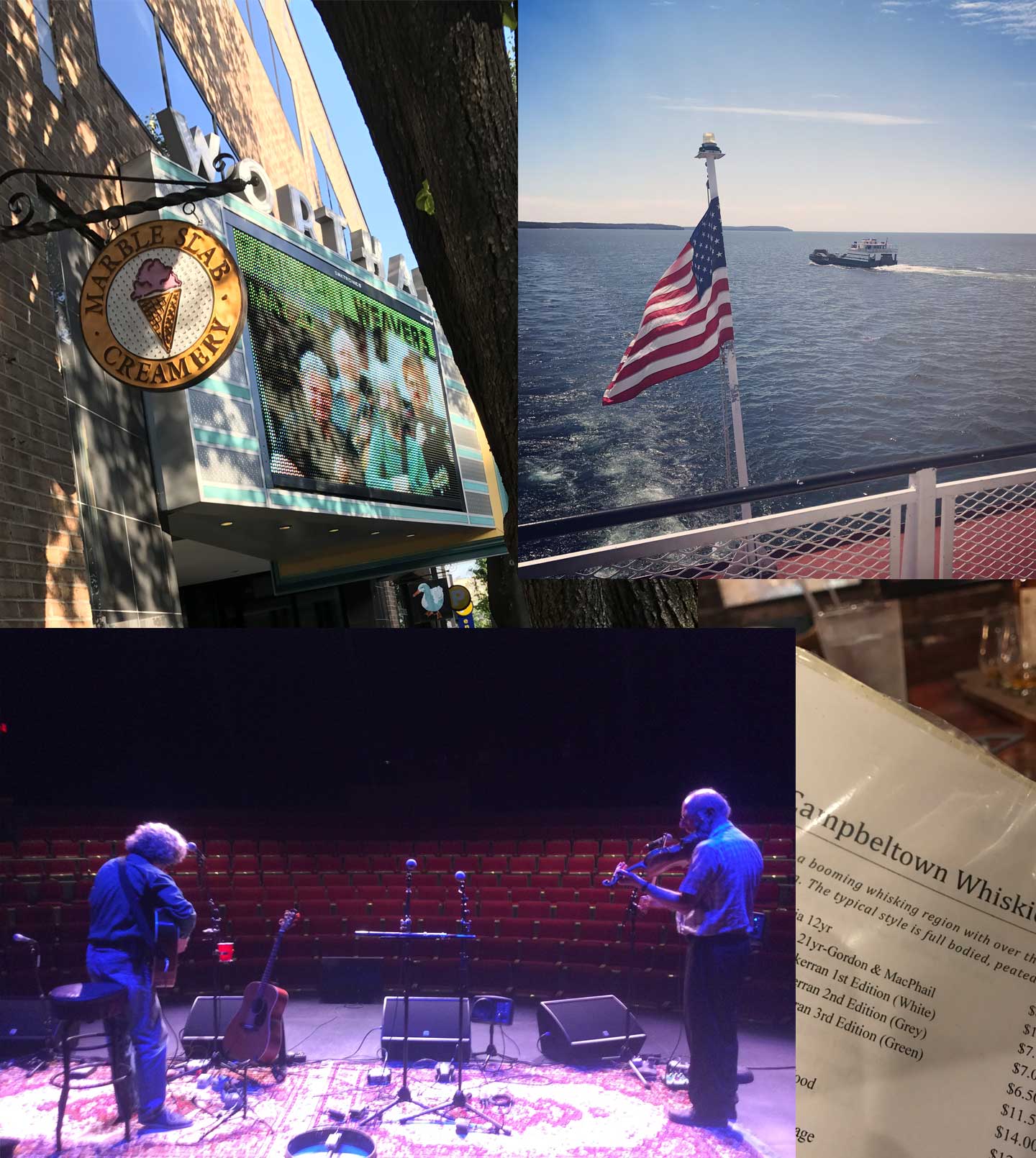 That takes us to a couple of recording sessions in the Summer.  The first was a long overdue recording with accordion player Norman MacKay for his new album.  I can't wait to hear it! We've been talking about doing it for about 10 years so glad to get one track in particular down, then managed a couple more while I was there.
The next week I was in London for a recording in Abbey Road.  I've had meetings there over the years but never actually recorded so that was a great experience to be working with composer Thomas Newman and conducted by JAC Redford.  It wasn't the most difficult session I've ever done, but I think they were pleased with the result.  It was for a short scene in the new movie "Victoria and Abdul" starring Judi Dench.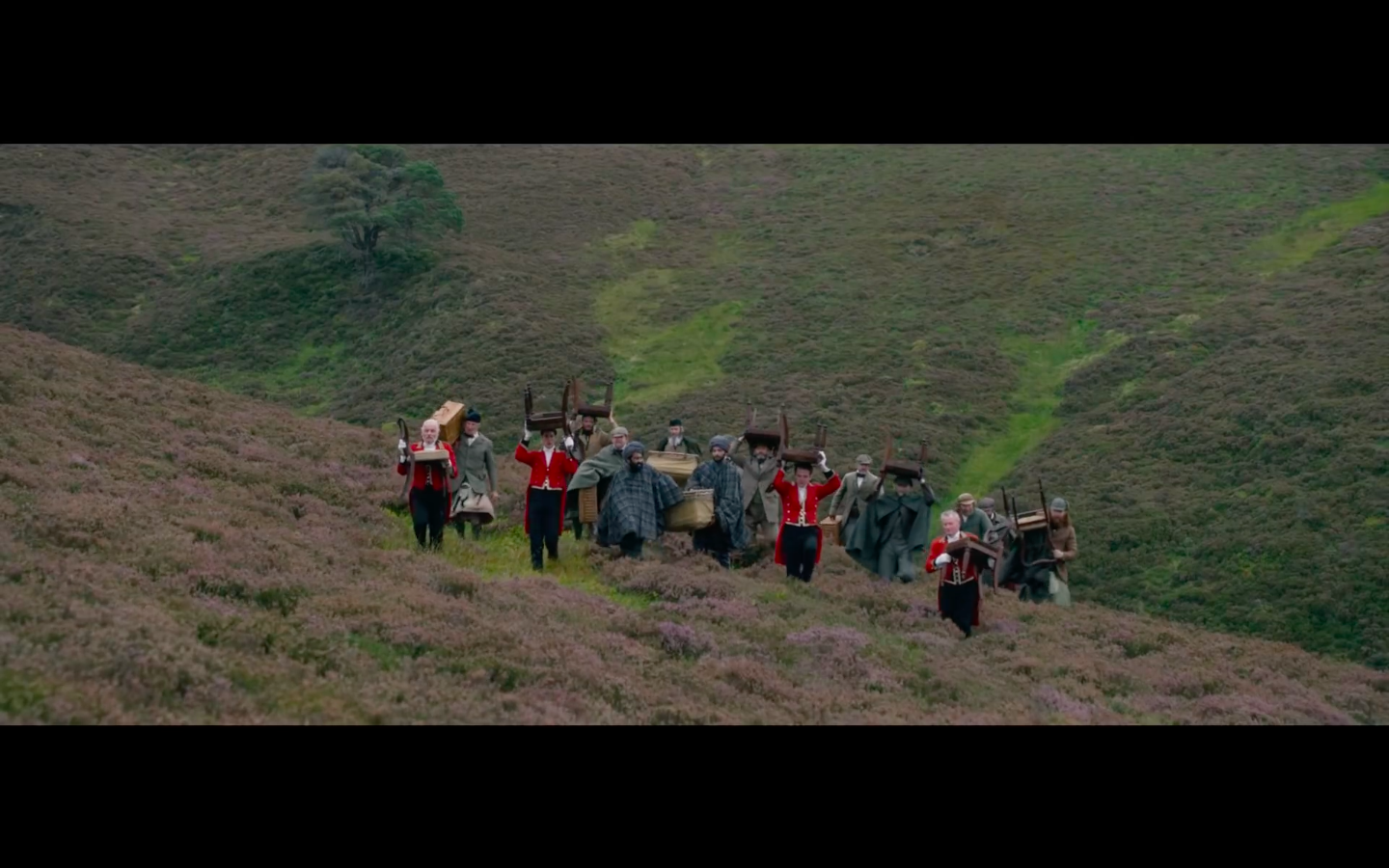 Closer to home for the next project with the Oban Gaelic Choir!  They are one of the oldest competition choirs in Gaeldom, and with the fantastic arrangements of Sileas Sinclair they also sound one of the freshest.  I loved being a part of the house band along with Archie McAllister and Finlay Wells.  I discovered loads of new songs from the area too!  Here's the Puirt set!
After that the Summer was a busy one - which was pretty much constant Festivals and weddings and the likes.  As it came to the end I was thrilled to be returning to the Colonsay Music Festival - Ceòl Cholasa in it's 10th Year.  Colonsay is an Island I'm very fond off, another place where I got to do some gigs as I was just starting out and a community vibe that reminds me very much of home.  I had put a band together specifically for the event and it wasn't everyone's cup of tea!  I enjoyed the weekend, and here's the finale... a "Colonsay version of an Edinburgh Classic"!
After Colonsay it's straight away to the USA for another tour - New York, Massachusetts, Rhode Island, Connecticut, Ohio, Illinois, Oklahoma, Texas, Washington then off to Canada and back to Washington.  A fantastic tour once again.  That was followed by the European tour beginning in Germany and finishing off in Holland. Almost 2 months of straight touring, touring but good.  Next year is the band's 50th Anniversary - so there is a lot to celebrate.  The new album is near complete and the year starts with a special Concert at Celtic Connections.  The line up/set list is near confirmed, but I can assure you you don't want to miss it!
And with that, I hope you are having a great holiday and looking forward to 2018 as much as I am.  A year of anniversaries and recording for me!  Chuffed to be back working on a few things I'm very passionate about too... Can't wait.
Signing out for the year with a Christmas time-lapse from Dougall HQ1! x