Here's me updating again from the train, taking in the glorious views of a frozen Highland landscape - that's cheesy I know, but it really is special today.  I'm on my way to Plockton to the Centre of Excellence in Traditional Music where I've been enjoying a more regular teaching place at. 
It seems just like a few weeks ago I was making excuses about the last blog being so late - but it was actually this time last year!  I guess it's a good time to get reflective on 2018 though, so here goes!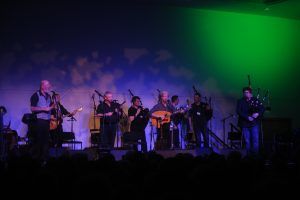 January's feature was Glasgow's annual Celtic Festival, Celtic Connections, once again and this year my main project was with the Tannahill Weavers.  A band who I spent a good chunk of the year with touring mostly UK and USA.  2018 is their 50th Anniversary year, so we wanted to make a big deal of it.  We had this concert and also released a new album - there's so much great stuff on the album which features as many of the previous band members as possible to celebrate the anniversary.  The Celtic Connections Concert did the same.
Besides the group's pioneering instrumental work, their other main stock-in-trade remains classic old-school chorus songs, both traditional and self-penned (by founding lead singer Roy Gullane), in the proud and honourable tradition of The Corries et al, richly buoyed by Phil Smillie and John Martin's seasoned harmonies – and here by plenty of audience singing, too, further augmenting the quantity of love in the room. - Sue Wilson, the Scotsman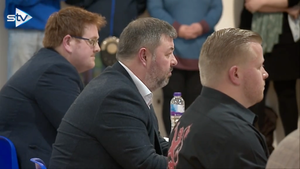 In March, I was asked to judge the Freestyle competition a the Scottish Schools Pipe Band Championships - a tough job, but an event I'm proud to have been judging at.  It's great to see the pipes and drums working with the other musicians in their schools.  That's something that rarely happened for me so something I'm quite passionate about making sure happens to upcoming pipers. 
As well as a busy year for the Tannies I also enjoyed a few gigs with Gaelic Singer Mary Ann Kennedy and her band.  Two of the highlights were getting to perform her recent album "An Dàn" with the band live and also her commission for the Mod in Dunoon, "Cluaidh: Ùrachadh na h-Aibhne – "Clyde: A River Recovery" - an audio visual show.  Mary Ann writes great tunes and the opening theme to this show is one of my favourites. Here's on of the more psychedelic tracks to listen to.
#TannieTime continued throughout the year with a few trips to Europe in the Summer.  I was also thrilled to have been able to perform at the very first Carradale Music Festival in April.  It was an awkward one travel-wise, as I was in France the night before but it worked out and I'm ecstatic to see the festival taking place again in 2019 - on the 19th and 20th April.
The new album from the Tannahill Weavers - Orach (meaning Golden) arrived with us mid tour in May.  It was a huge amount of work and, as you'd expect, also features very many of the bands members from over the years.  Here's one of my favourite tracks, the opener and title track - "Orach".
The Summer was made up of mostly Wedding performances at the weekends and Tuition during the weeks including the Oban, Arran and Golspie Feis, which I love.  Then I spend 6 weeks of late Summer in the USA again - by the end of that tour that's been 75 gigs I've done with the band this year! That's an impressive statistic.  Just before we headed to the US, we had time to fit in this session for BBC Alba's coverage of Piping Live.  Here's "Gordon Duncan's Jigs".
Into the Autumn and back into more of a regular teaching rhythm.  Towards the end of the Tannahill's tour I got the phone call I had been hoping for - "How to Train Your Dragon - The Hidden World".  The third in the trilogy of films scored by John Powell and the second for me to be working on.  Since watching the first one back in 2010 I've totally fallen in love with the series so was desperate to play on the new soundtrack.  As before, I assembled a team of pipers and awaited the scores to arrive so I could get to work with problem solving in them.  There's a lot of great stuff, some new and some revisited.  More to follow when the soundtrack is released in early 2019!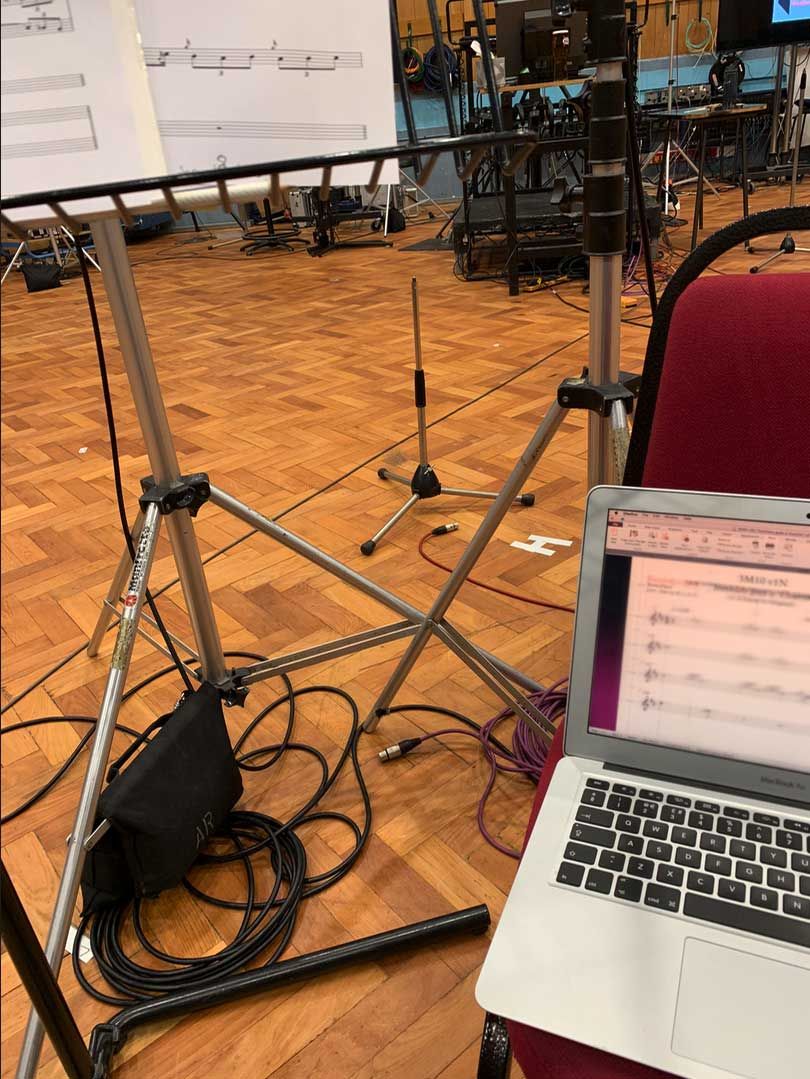 And then I rounded up the year with the first session of recording the Tryst album.  You can read more about that album in the posts surrounding this one, but we are crowd funding and would really like it if you pledged to get this album out there.  You can do so here!  Here's a wee gallery of our first weekend of recording
So that's me signing off for the year - I've a new set of pipes just arrived from McCallums to set up for a very special project in the new year!  And for now, a couple of pictures from Christmas Eve morning on Carradale Bay.